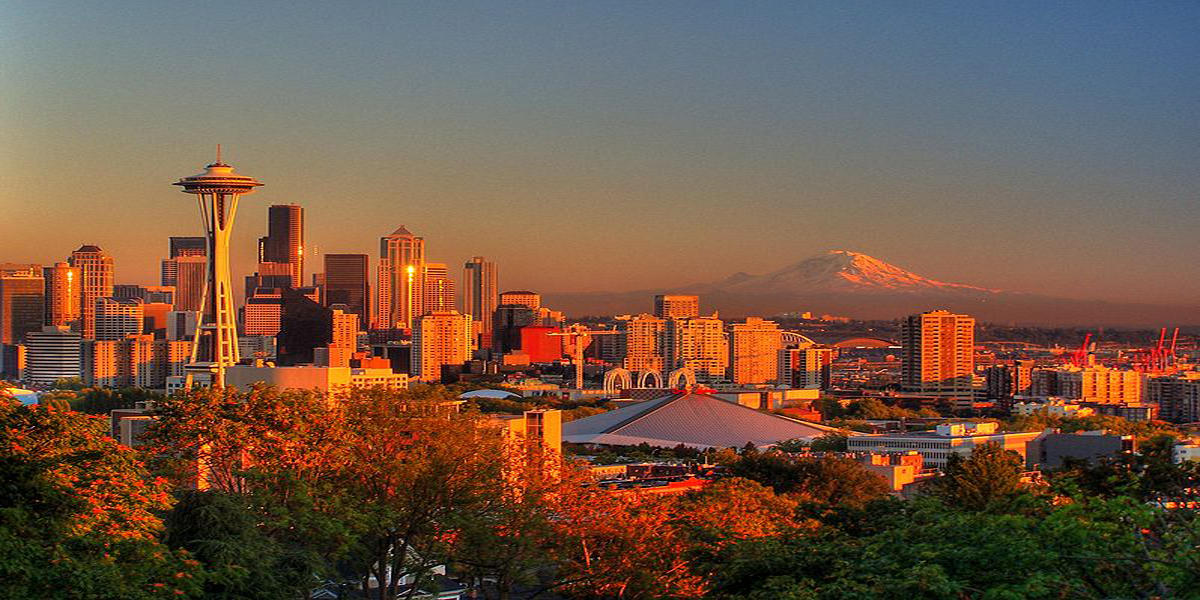 Seattle Drain Service
206-395-6350 call or text
Seattle Boulder And Large Rock Splitting
Most people never really notice the huge boulders and large rocks all over Seattle (usually on the parking strips) They usually have a story about how they got there and it goes about like this: Some type of construction is planned like foundation repairs, foundation waterproofing, footing drain install or maybe a side sewer repair and a hole is excavated but usually getting deep near the foundation footing a large granite boulder is found that was not expected. I have seen it so bad that in the basement a small piece of a rock is part of the foundation and it looks harmless and small but when the person starts digging to lower the basement floor and gain more headroom it is found that the rock gets bigger and bigger and bigger. The same on an outside dig to fix the sewer or footing drains the original builder had encountered it and either tried and failed to move it or did nothing and left it there and poured concrete or even piped around or under it. While pipe bursting in new sewers for people is how I first found these and what starts as a day job to pull in a new sewer turns into so much more. Like most people I tried a jackhammer but it would usually fail with the bits stuck in the rock looking like a porcupine.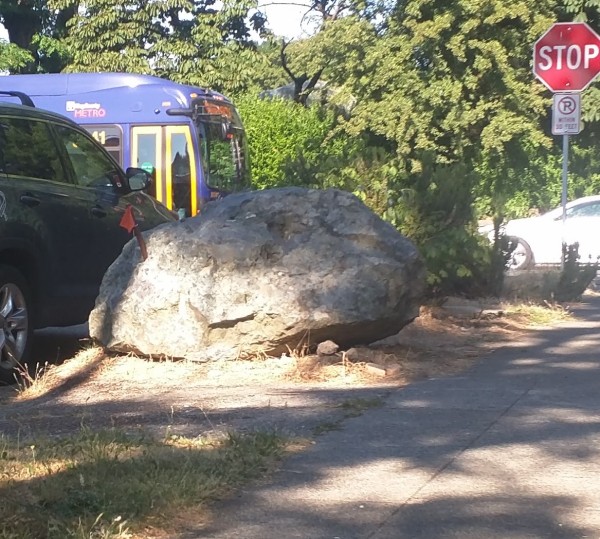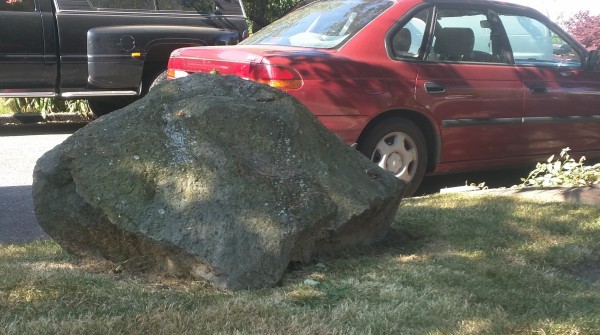 or looking small found over the top of a sewer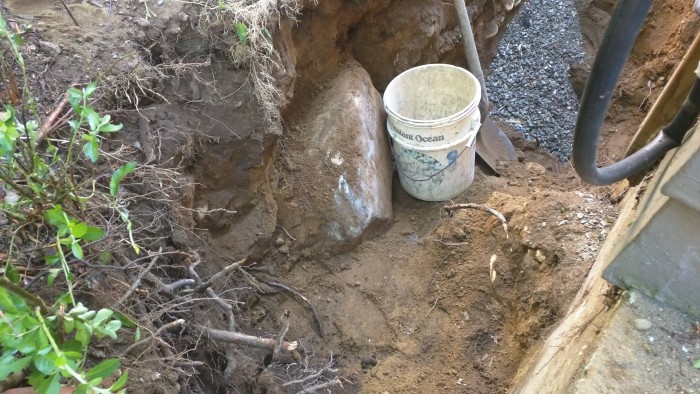 Have to drill small 1" holes into it with air powered rock drill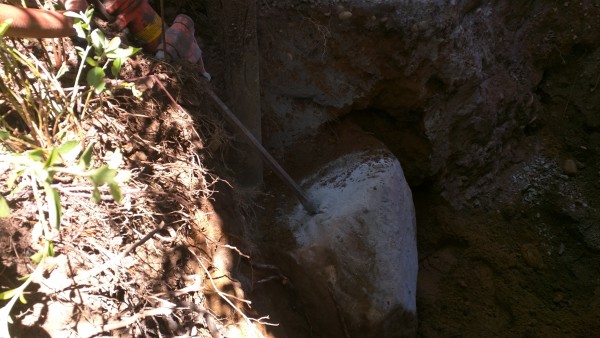 then insert the boulder splitter
look how clean the splits are this is the second cut to make it small enough to lift out of the trench (area between seattle houses is too narrow to get equipment that has the power in to even think about lifting out the boulders)
Video of me splitting a boulder (camera is a bit sideways)
Better vid of big rock over sewer that I am replacing part 1
Video of crew going after a few boulders.
Contact us at Bryce@SeattleDrainService.Com for an appointment.